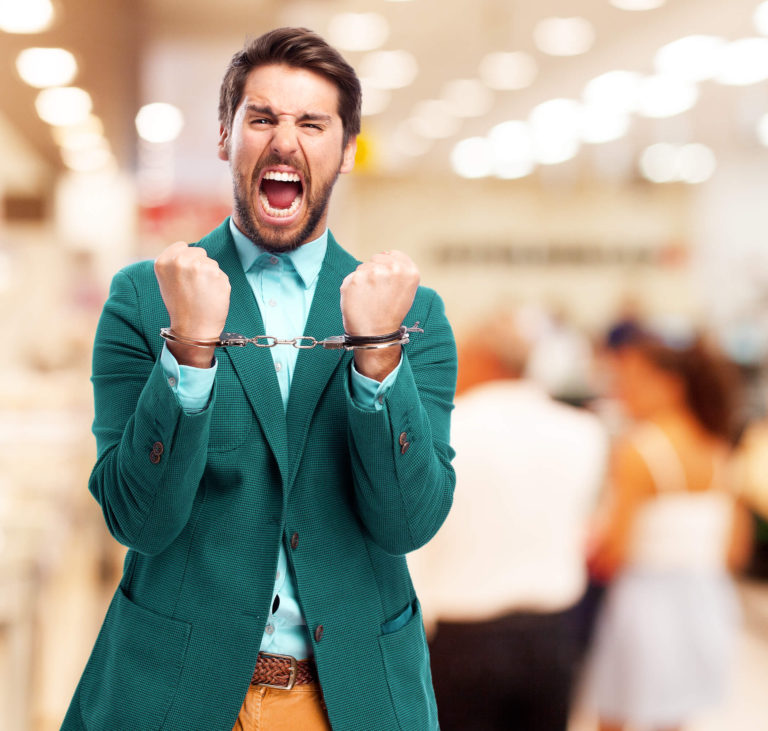 Reasons to Implement Continuous Criminal Monitoring in the Workforce
Traditionally, employers would conduct an employment background check on a new hire to ensure proper suitability with the organization; however, the screening should not stop there. More and more employers are starting to move toward a "continuous criminal monitoring" model as part of their ongoing duties to promote a safe and profitable workplace.
Being notified once a current employee has either been involved in any criminal or financial cases is vital to an employer. Continuous criminal monitoring can alert the Human Resources department, predict potential risks from staff, and reduce the prevalence of insider threats.
Once an employer has an applicant in place, they evaluate them based on their internal criteria, which could include criminal background checks, financial checks, employment verification, education verification, and drug testing.
After the employer clears the background, they place the employee in their new position. What happens now? Does the new employee no longer have to worry about their criminal background since they are now hired?
If businesses owners want to succeed and thrive in a very competitive market, they must know when a current employee is either arrested, part of a lawsuit, or expressing alarming financial behavior. These are all warning signs that companies may miss due to not having a continuous monitoring policy. Types of post-hire threats can range from fraud, theft, and embezzlement to violent behavior that the employer would not accept during the hiring process.
An example of where continuous criminal monitoring would have saved employees and the business:
Jane was hired as an Office Manager at ACME sales. She successfully passed the new hire background check with flying colors. After six months in her new job, Jane had to file for bankruptcy due to a recent divorce.
The cost to cover the entire bankruptcy and divorce proceedings was over 5,000 dollars. Jane could not afford this based on what she was currently making at her organization.
Part of the duties Jane had as an Office Manager was making daily bank deposits which ranged from 500 – 1,000 dollars cash. Due to Jane's recent financial trouble, she decides to steal around 100 dollars a day from the bank deposit until she is able to pay off the 5,000 debt. Jane never disclosed the divorce nor bankruptcy to her employer.
If the employer implemented a continuous criminal monitoring program, they would have found the bankruptcy and/or divorce filing. From there, they could have discussed the matter with Jane to consider options to mitigate or rectify the situation. The fact of the matter is that the employer would have been aware and could have proactively addressed the situation.
If an employer provides contracting work that requires access to sensitive areas or people (i.e. Military bases, schools, churches, etc.), they would be best served to monitor their current employees. Here is another example for why continuous criminal monitoring is recommended:
John works for a general contractor, We Fix It, and has been in his role for 15 years. He successfully passed the employment background check when he was hired. Recently, the organization was awarded a contract with a very large public university that requires background checks on any contractor conducting work on campus.
We Fix It conducted background checks pursuant to the university requirements and it was revealed that John was convicted of sexual assault two years prior. The university rejected John from working on the project and his employer could not fulfill their obligations under the contact.
If the employer conducted continuous criminal monitoring, it would have revealed John's conviction. The employer could have dealt with the issue two years prior and would have not been taken them by surprise.
Employers that elect to include continuous criminal monitoring on their workforce must make sure they have updated their background screening policy to reflect this change. Additionally, employers should ensure background check releases have an evergreen clause to allow future screening if needed. Some firms include a policy that employees must self-report any arrest that may impact their ability to perform their jobs.
"The inherent challenge is in predicting future behavior," Rosen said. "The key is initial screening, ongoing screening, and an environment of control and physical safety. To prevent surprises caused by missed information during pre-employment screening, employers should have policies, practices and procedures to carefully select employees in the first place."
Proactive measures and post-employment monitoring techniques are more important now than ever before. As a part of your annual background check policy or continuous monitoring policy, Employers Choice Screening offers an added level of protection through continuous monthly monitoring on all new and existing hires. Your written policy should be reviewed and approved by your legal counsel to ensure compliance with any and all local, state, or federal laws.
Continuous criminal monitoring is available for an additional low monthly fee per applicant. If updated records are found on an applicant, Employers Choice can reinitiate a full Background Check to re-verify records at the county and state level at a discounted cost.
Conducted Searches:
National Criminal Records – This is a search of over 600 million records nationwide provided by state repositories, county criminal records, police records, and department of corrections data.
National Criminal Alias Search – This is a search that will include any and all names associated with the subject of the report based on the social security trace.
National Sex Offender Registry – This is a search from all 50 state sex offender registry of level II and III offenders.
**Any "hits" from the above databases must be researched in the county or state of record to ensure maximum possible accuracy when reporting the adverse information.**
Employers must determine if they are going to be reactive or proactive when it comes to protecting their business. The screening should not stop upon hire. Instead, employers must take the initiative to identity potential warning signs before it is too late. Annual checks will be the standard in the next couple of years, especially with the advent of the gig economy as well as the increased hiring of contractors and consultants.