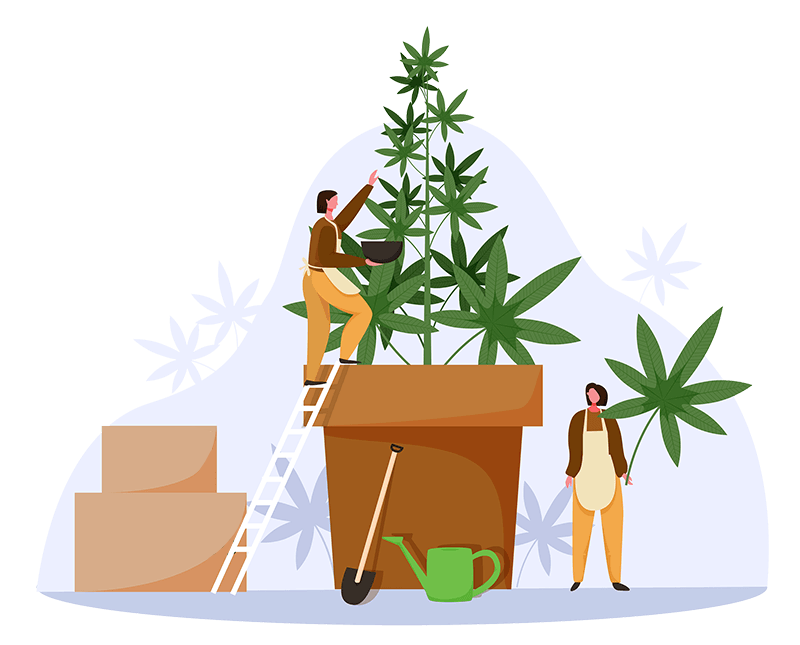 With the legal marijuana industry on the rise in many states, the legal cannabis industry is facing many of the same challenges of most retail businesses; screening for reliable, honest employees to employ as budtenders, security guards, delivery drivers, and receptionists at your dispensary. As a highly regulated industry, cannabis businesses have an interest in protecting their product from theft and providing a safe workplace for their employees and the their customers.
In many states, cannabis owners, operators, investors, managers, and employees are required to submit to a criminal background check. At minimum, they must show that they have not been convicted of a violent felony, or crimes involving dishonesty, fraud, forgery, theft, or embezzlement. This may also include screening for any convictions related to the illegal use, possession, transportation, distribution, or activities related to controlled substances, as defined in the Federal Controlled Substances Act, not including cannabis-related offenses in which the conviction occurred after 1996.
Contact Us today to learn how Employers Choice Screening can help keep your organization safe. Employers Choice Screening helps marijuana dispensaries identify the type of background checks that are ideal based on their local and state screening requirements and specific business need.
Recommended Cannabis Industry Option Packages
Social Security Number Address Trace & Validation
County Criminal Record Search – 7 Year History
Federal Criminal Record Search
National Criminal Record Database Search
Sanctions Search
Recommended Add-On Service:
Continuous Criminal Monitoring
Social Security Number Address Trace & Validation
County Criminal Record Search – 7 Year History
Federal Criminal Record Search
National Criminal Record Database Search
Sanctions Search
Recommended Add-On Service:
Continuous CriminalMonitoring
Live Scan Fingerprinting & Identity Services
Social Security Number Address Trace & Validation
County Criminal Record Search – 7 Year History
Federal Criminal Record Search
National Criminal Record Database Search
Sanctions Search
Social Security Number Address Trace & Validation
County Criminal Record Search – 7 Year History
Federal Criminal Record Search
National Criminal Record Database Search
Sanctions Search
Motor Vehicle Report (MVR)
Recommended Add-On Service:
Motor Vehicle Record Monitoring & Recertification