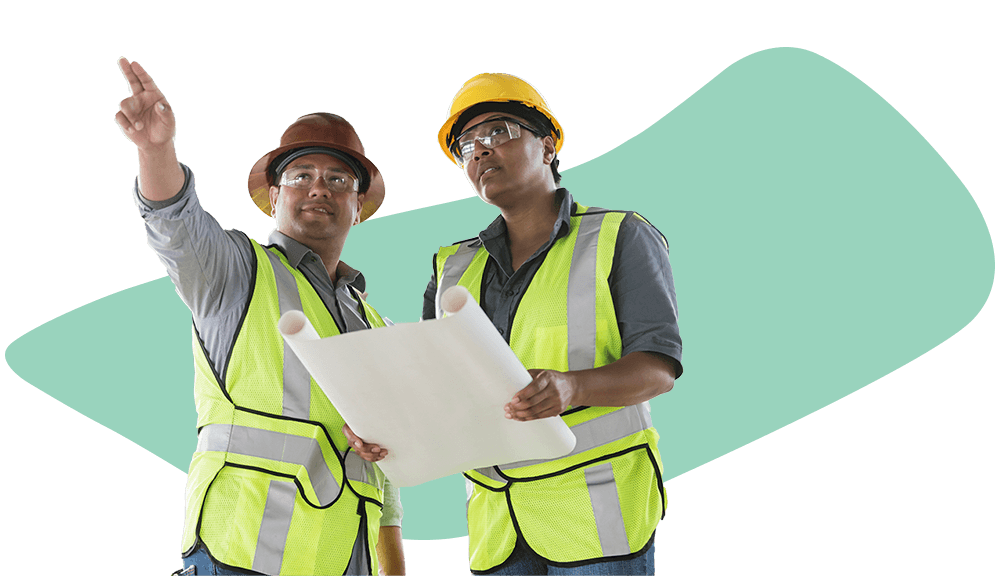 Employers Choice Screening delivers customized and affordable employment screening package options that help construction and manufacturing employers meet quality and safety hiring requirements when screening their new hires and contractors. ECS understands that Construction and Manufacturing employers need to fill positions quickly, manage high turnover, and maintain a safe work environment with a quality and affordable workforce. Our flexible package options, competitive pricing options, and mobile-optimized platform assist you when finding qualified candidates to screen and help you screen and hire them in a timely manner.
ECS offers our advanced screening solution and scalable approach to deliver simpler, more efficient background check options – no matter how many employees, departments, or work locations you require to be screened. ECS helps you verify your candidate's criminal history, certificates and licenses, employment history, Workers Compensation claim history, and schedule a drug test and other occupational health screening services, all from one easy-to-use platform.
Contact Us today to learn how Employers Choice Screening can help you effectively screen your team and quickly clear them for you to place them on the job with minimal notice. Our experienced sales team is available to discuss which manufacturing and construction screening package is right for you.
Recommended Construction
/ Manufacturing Option Packages
Social Security Number Address Trace & Validation
County Criminal Record Search – 7 Year History
National Criminal Record Database Search
Sanctions Search
Recommended Add-On Service:
Credit Check
Professional Reference Check
Employment Verification
Drug Test
Social Security Number Address Trace & Validation
County Criminal Record Search – 7 Year History
National Criminal Record Database Search
Sanctions Search
Professional License & Certification Verification
Employment Verification
Drug Test
Occupational Health Screening Services
Recommended Add-On Service:
I-9 & E-Verify Employment Eligibility Verification
Federal Criminal Record Search
Motor Vehicle Report (MVR)
Workers Compensation Search
County Civil Records Search
Professional Reference Check
Supervisor / Project Manager
Social Security Number Address Trace & Validation
County Criminal Record Search – 7 Year History
National Criminal Record Database Search
Sanctions Search
Professional License & Certification Verification
Employment Verification
Education Verification
Drug Test
Occupational Health Screening Services
Recommended Add-On Service:
I-9 & E-Verify Employment Eligibility Verification
Federal Criminal Record Search
Motor Vehicle Report (MVR)
Workers Compensation Search
County Civil Records Search
Professional Reference Check