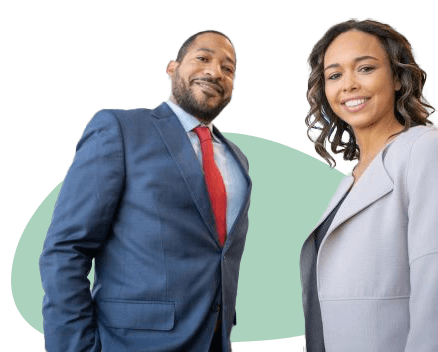 Employers Choice Screening provides comprehensive background screening services to large corporate organizations, providing the flexibility, customization, and scalability needed to manage your background check process.
We provide you a complete background screening solution that offers:
Built-in compliance tools that ensure automatic compliance with federal, state, and local legal requirements and ban-the-box laws
Electronic candidate consent collection & storage
Customized screening package options
Adjudication and status management filtering
Built-in adverse action management
Candidate application status portal
Bulk ordering option for large scale hiring
Account / Sub Account set-up for split billing and itemized invoicing
ATS / HRIS / HRMS Integration Capabilities
Dedicated Account Manager and proactive U.S Based Customer Support
Contact Us today to learn how Employers Choice Screening can help you effectively screen your corporate staff. Our experienced sales team is available to discuss which Corporate / Large Enterprise screening package is right for you.
Recommended Corporate
/ Large Enterprise Option Packages
Office Staff / Administrative
Social Security Number Address Trace & Validation
County Criminal Record Search – 7 Year History
Federal Criminal Record Search
National Criminal Record Database Search
Sex Offender Registry Search
Sanctions Search
Drug Test
Recommended Add-On Service:
I-9 & E-Verify Employment Eligibility Verification
Pre-Employment Assessment Testing
International Criminal Record Search
International Employment / Education Verification
Professional Reference Check
Employment Verification
Education Verification
Executive & Management Positions
Social Security Number Address Trace & Validation
County Criminal Record Search – 7 Year History
County Civil Record Search
Federal Criminal Record Search
Federal Civil Record Search
National Criminal Record Database Search
Sex Offender Registry Search
Sanctions Search
Employment Verification
Education Verification
Drug Test
Recommended Add-On Service:
I-9 & E-Verify Employment Eligibility Verification
International Criminal Record Search
International Employment / Education Verification
Professional Reference Check
Social Media / Adverse Media Search
Social Security Number Address Trace & Validation
County Criminal Record Search – 7 Year History
Federal Criminal Record Search
National Criminal Record Database Search
Sex Offender Registry Search
Sanctions Search
Professional License & Certification Verification
Drug Test
Recommended Add-On Service:
I-9 & E-Verify Employment Eligibility Verification
Pre-Employment Assessment Testing
International Criminal Record Search
International Employment / Education Verification
Professional Reference Check
Employment Verification
Education Verification