Employers Choice Screening offers a variety of drug testing and occupational health screening solutions that can help you meet your specific drug testing workplace policy requirements, mandated occupational health workplace program requirements, or Department of Transportation (DOT) regulated testing needs. ECS partners with a trusted network of SAMSHA-certified laboratories and mobile health testing providers, nationwide, who understand your compliance requirements and will provide the best testing options that fit your screening needs. Our network includes thousands of certified testing locations throughout the U.S. which include patient service centers, third-party collection sites, and mobile testing partners which are fully integrated with our Screening Software and can be added to any Background Screening Package Option or as an A La Carte Service offering.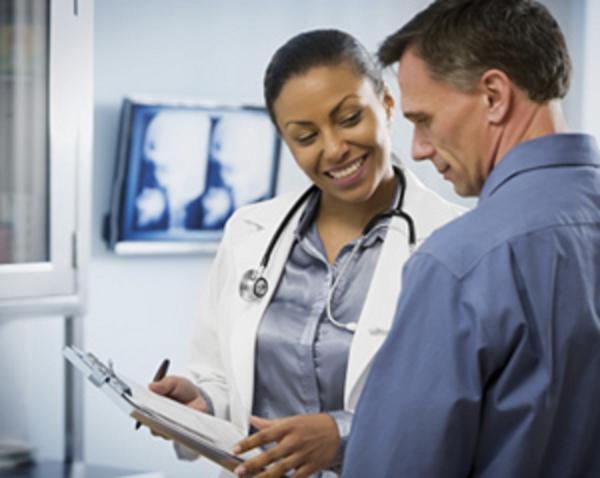 Occupational Health Services
Ensuring your employees are healthy is critical for maintaining high levels of productivity. We provide a wide range of tests as part of our drug and health screening services that enable you to keep track of your team's wellness. For example, we can test employees' vision and hearing as well as make sure they are up to date on vaccinations.  
Occupational health services include employee wellness, pre-placement testing, ergonomics, occupational therapy, occupational medicine, and more.
DOT and Non-DOT Physical Examinations
Audiograms
Vision Tests (Snellen, Titmus, Ishihara, and Jaeger)
OSHA Respiratory Questionnaire
Pulmonary Function Test / Spirometry
Respirator Fit Test- Qualitative / Quantitative
Lift Tests
Chest X-rays (1 & 2 View)
Height / Weight / Blood Pressure Review
Analyte Specific Reagents (ASR) – Blood Banking Test
Kraus Weber Evaluation
TB/PPD Testing
Vaccines / Titers (MMV / Hepatitis A / Hepatitis B / Hepatitis C / Influenza / Varicella / Covid-19 / Lipid Profile / Mumps / Rubella / MMR
Medical Surveillance Tests (Firefighter / Hazmat / Hazwoper)
Mobile Respiratory Testing, Surveillance Health Exams, and Audio & Noise Monitoring Services
Why You Should Consider Drug and Health Screenings
There are a number of reasons why employers should invest in drug and occupational health testing. First and foremost, it helps to ensure that you won't lose productivity as a result of extended illnesses or injuries. It also protects you from risk and liability that you might be exposed to if employees are using drugs or alcohol while on the job. Screenings are a critical component of the hiring process, as they can determine whether a candidate is actually physically capable of performing his or her duties. Another important consideration is compliance with federal and state regulations, which in many cases require employers to perform regular screenings of their employees.
Whatever your reasons for establishing health and drug screening programs, Employers Choice Screening will be there to help you every step of the way. To learn more about everything we have to offer, reach out and speak with one of our representatives today.