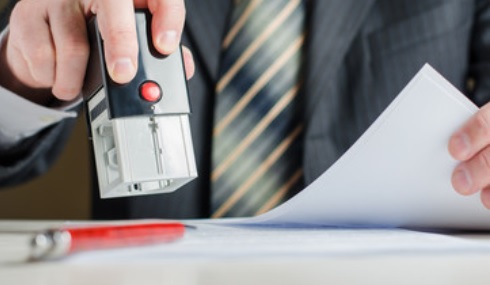 GSA /SAM Excluded Parties Report
The Federal Acquisition Regulation (FAR) requires the GSA to compile and maintain a list of parties that are debarred, suspended, proposed for debarment, and declared ineligible from procurement and non-procurement federal programs.
This search is ideal for:
Doctors and Nurses
Other trained Medical Staff
Government Contractors
Students in clinical placement programs
Colorado Adult Protective Services (CAPS) Check
Adults receiving support, care, treatment, and services from individuals employed by specified agencies are susceptible to mistreatment, manipulation, and cruelty. The CAPS check was introduced to increase safeguards for these at-risk adults and is a required check for agencies licensed by the Colorado Department of Public Health and Environment.
Colorado Employers are required to request a search of Colorado's Adult Protective Services (APS) data system (CAPS) before hiring employees with direct access to vulnerable adults. The CAPS check uncovers whether the applicant has been convicted of abuse, neglect, or exploitation of a vulnerable adult in an APS case.
Employers required to request CAPS Check include (but are not limited to):
Health Facility, Adult Day Care Facility, Community Integrated Health Care Service Agency, Community Centered Board, Single Entry Point Agency, Area Agency on Aging, Mental Illness Facility, Disabilities Facility, and Veterans Community Living Centers.
Simply provide us your CAPS Check ID #, and ECS will sign up as your third-party provider, running this check on your behalf.
National Practitioner Data Bank Search
The National Practitioners Data Bank (NPDB), was established by the government to ensure that high-quality care standards are upheld, minimizing medical malpractice, unprofessional behavior, and patient abuse nationwide. NPDB regulations require this search is performed for newly hired physicians, dentists, and other health care practitioners, with an update, required every two years. And in some organizations, the search must be repeated every two years for all staff.
The information in the NPDS Search includes adverse licensure actions, clinical privileges actions, and professional society membership actions taken against physicians and other healthcare practitioners.
Domestic Watch List Search
This identity search helps identify the names and addresses associated with an applicant's Social Security Number (SSN). This information may be used to request additional public record searches within the jurisdictions corresponding to the candidate's identified addresses.
OIG / List of Excluded Individuals/Entities (LEIE) Sanctions Report
The US Department of Health & Human Services Office of Inspector General (OIG) bars medical employers from hiring anyone who has been sanctioned or excluded from participating in federal programs like Medicare and Medicaid. Protect your healthcare organization, patients, and staff with this critical search. Many healthcare organizations choose to retrieve updated OIG reports annually or even twice a year, to ensure compliance and protect funds.
Individuals may appear on the OIG Exclusion list for the following reasons:
Patient abuse or neglect
Felony convictions for healthcare-related fraud, theft, and other financial misconduct
Felony convictions relating to the unlawful manufacture, distribution, prescription, or dispensing of controlled substances
A conviction of Medicare or Medicaid fraud
Default on health education assistance loans
Fraud and Abuse Control Information System (FACIS) Search
A FACIS (Fraud and Abuse Control Information System) search identifies any wrong actions of individuals and entities in the healthcare field. This search includes information on disciplinary actions ranging from exclusions and debarment to letters of reprimand and probation.
In addition to an OIG database search, a Level 1 search uncovers infractions, including license suspensions, recorded in dozens of other federal databases, such as those maintained by the Veteran's Administration, Food and Drug Administration, and Department of Homeland Security.
A Level 2 search expands on a Level 1 check by searching databases maintained by 38 states, listing individuals that have been excluded from Medicaid coverage and their grounds for doing so. A Level 2 search also includes states' lists of individuals who are ineligible for Medicare coverage because they voluntarily opted out of the program.
A Level 3 search encompasses everything included in a Level 2 search, but also searches the medical-board records in states that permit it, uncovering any disciplinary actions against a candidate, and also searches additional state-level abuse databases.