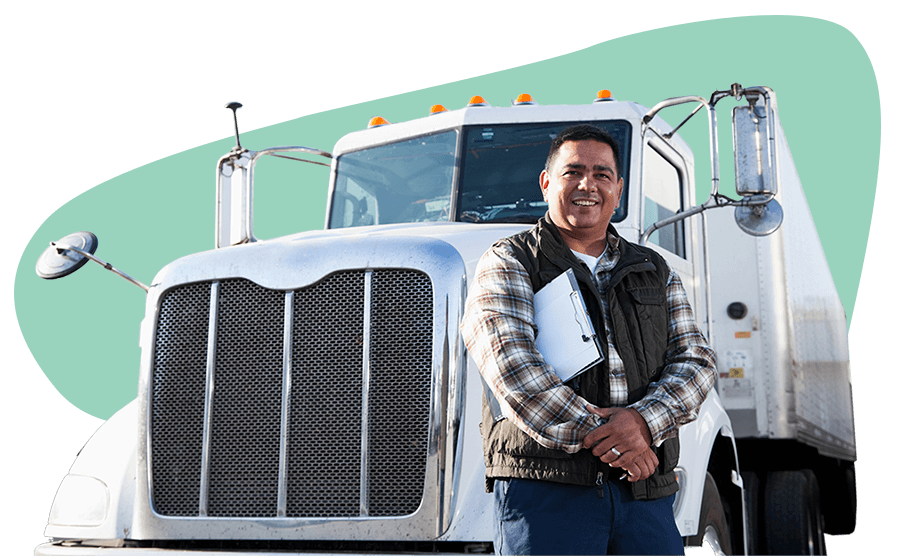 You can count on Employers Choice Screening to deliver customized and compliant screening packages that meet the Transportation industry's specific requirements for speed, safety, and reliability.
Employers Choice Screening (ECS) offers Transportation Authorities and employers a comprehensive set of screening solutions to meet their compliance requirements when effectively screening their DOT-regulated fleet and drivers. Our team of experienced professionals will work with you to create a complete screening program for DOT and non-DOT drivers that may include identity verification, criminal record checks, employment verification, DOT employment verification, reference checks, drug testing, occupational health services, a motor vehicle report (MVR), and other select searches as part of your screening solution.
Our varied solutions are customized to the unique needs of drivers, mechanics, and pilots within trucking, mass transit, rail, aviation, and pipeline to help remain compliance-focused across relevant regulatory authorities, including the Department of Transportation (DOT), Federal Motor Carrier Safety Administration (FMCSA), and Pilots Records Improvement Act (PRIA) requirements. We offer scalable solutions to accommodate any size and need you require for all positions within your company.
Contact Us today to learn how Employers Choice Screening can help you effectively screen your Transportation staff. Our experienced sales team is available to discuss which Background Check package is right for you.
Recommended Transportation Option Packages
Office / Administrative Staff
Social Security Number Address Trace & Validation
County Criminal Record Search – 7 Year History
Federal Criminal Record Search
National Criminal Record Database Search
Sex Offender Registry Search
Sanctions Search
Employment Verification
Education Verification
Drug Test
Recommended Add-On Service:
I-9 & E-Verify Employment Eligibility Verification
Pre-Employment Assessment Testing
International Criminal Record Search
International Employment / Education Verification
Professional Reference Check
Safety Sensitive Driving Position - DOT
Social Security Number Address Trace & Validation
County Criminal Record Search – 7 Year History
Federal Criminal Record Search
National Criminal Record Database Search
Sex Offender Registry Search
Sanctions Search
Motor Vehicle Report (MVR)
Employment Verification
DOT Employment Verification
Drug Test
Occupational Health Screening Services
Recommended Add-On Service:
I-9 & E-Verify Employment Eligibility Verification
Motor Vehicle Record (MVR) Monitoring & Recertification
Pre-Employment Screening Program (PSP)
Commercial Drivers License Information System records (CDLIS) Instant Driving Records
Non-Safety Sensitive Driving Position - Non-DOT
Social Security Number Address Trace & Validation
County Criminal Record Search – 7 Year History
Federal Criminal Record Search
National Criminal Record Database Search
Sex Offender Registry Search
Sanctions Search
Motor Vehicle Report (MVR)
Employment Verification
Drug Test
Recommended Add-On Service:
I-9 & E-Verify Employment Eligibility Verification
Motor Vehicle Record (MVR) Monitoring & Recertification
Pre-Employment Screening Program (PSP)
Commercial Drivers License Information System records (CDLIS) Instant Driving Records