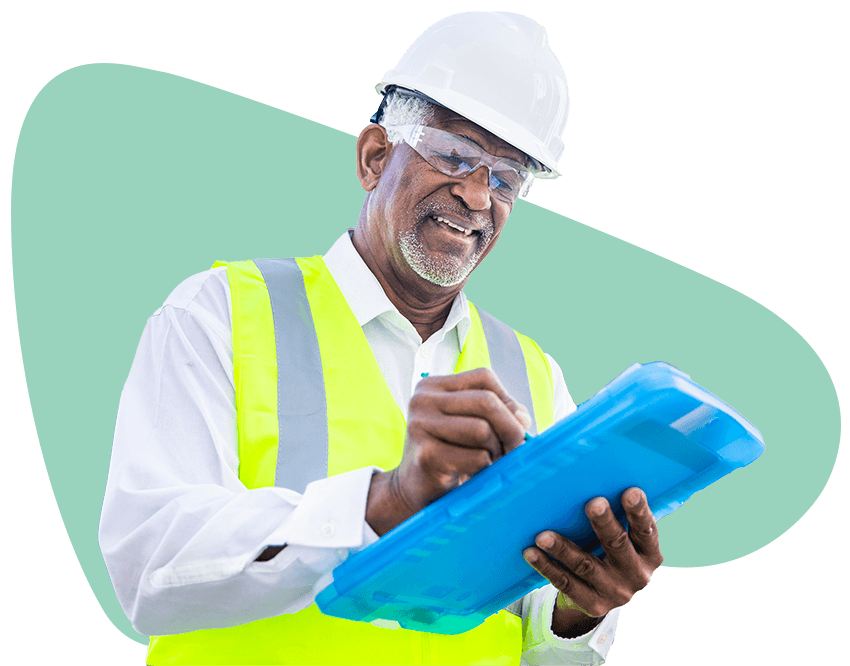 Partner with an experienced background screening provider whose speed and quality help streamline your hiring process while remaining compliant with your industry's unique and strict standards and requirements.
Employers Choice Screening (ECS) is committed to providing compliant Background Screening services to our clients in the public utility industry, be it gas, sanitation, electric, water, or telecommunications. Our services are legally compliant, adhering to all NERC, DOT, and Federal and State laws. Whether you are hiring an employee or contractor who requires access to a secure facility, client's home, handling your customers' sensitive information, or for a large-scale project, our FCRA-certified staff are here to assist you when customizing your background screening package options.
ECS helps build your screening program, providing you and your applicants with a streamlined and effective hiring process and applicant experience. We offer a mobile-enabled candidate experience or dedicated Applicant Portal which allows for a quick and easy way for applicants to complete the background check process – reducing candidate drop-off and time-to-hire.
ECS combines our advanced technology and scalable approach to deliver simpler, more efficient background check options – no matter how many employees, departments, or locations you require to be screened. Configurable settings designed specifically for public utility clients can alleviate much of the manual review and administrative workload that would otherwise be required, providing you a quick and efficient screening solution you can depend on.
Contact Us today to learn how Employers Choice Screening can help you effectively screen your Public Utilities team and quickly clear them for you to place them on the job with minimal notice. Our experienced sales team is available to discuss which Background Check package is right for you.
Recommended Public Utilities Option Packages
Social Security Number Address Trace & Validation
County Criminal Record Search – 7 Year History
National Criminal Record Database Search
Sanctions Search
Recommended Add-On Service:
Credit Check
Professional Reference Check
Employment Verification
Drug Test
Social Security Number Address Trace & Validation
County Criminal Record Search – 7 Year History
National Criminal Record Database Search
Sanctions Search
Professional License & Certification Verification
Employment Verification
Drug Test
Occupational Health Screening Services
Recommended Add-On Service:
I-9 & E-Verify Employment Eligibility Verification
Federal Criminal Record Search
Motor Vehicle Report (MVR)
Workers Compensation Search
County Civil Records Search
Professional Reference Check
Supervisor / Project Manager
Social Security Number Address Trace & Validation
County Criminal Record Search – 7 Year History
National Criminal Record Database Search
Sanctions Search
Professional License & Certification Verification
Employment Verification
Education Verification
Drug Test
Occupational Health Screening Services
Recommended Add-On Service:
I-9 & E-Verify Employment Eligibility Verification
Federal Criminal Record Search
Motor Vehicle Report (MVR)
Workers Compensation Search
County Civil Records Search
Professional Reference Check