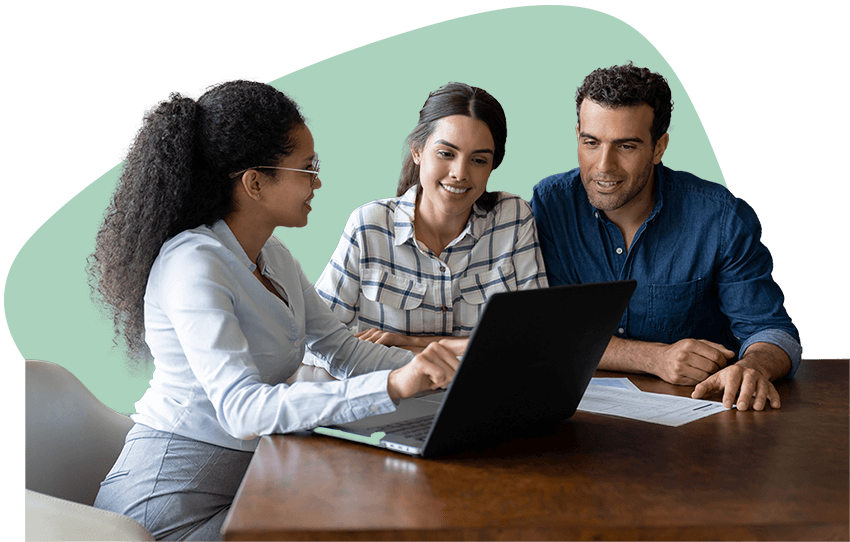 Financial & Business organizations including those in the Insurance, Banking, Accounting, and Real Estate space operate in heavily regulated environments, requiring their employees to be effectively screened in compliance with local and federal requirements. These employees have access to sensitive financial and personal identifiable client information that must be protected. Ensuring your staff is properly screened protects your organization, clients, as well as your company's integrity and reputation. ECS helps you verify criminal history, ensure your staff is properly licensed, and provides best practice recommendations to ensure your organization is provided a streamlined screening process and specialized services to complete your comprehensive background check.
Employers Choice Screening is a verified Fannie Mae screening vendor, helping organizations properly screen Fannie Mae contractors/consultants to meet their specific hiring requirements. ECS will provide you with a final Background Investigation Review Certification upon completion of the Background Check as required per Fannie Mae.
Contact Us today to learn how Employers Choice Screening can help you effectively screen your financial and business services team members. Our experienced sales team is available to discuss which Financial & Business Services screening package is right for you.
Recommended Financial
& Business Service Option Packages
Social Security Number Address Trace & Validation
County Criminal Record Search – 7 Year History
Federal Criminal Record Search
National Criminal Record Database Search
Sanctions Search
Drug Test
Recommended Add-On Service:
I-9 & E-Verify Employment Eligibility Verification
Pre-Employment Assessment Testing
International Criminal Record Search
International Employment / Education Verification
Professional Reference Check
Employment Verification
Education Verification
Cashiers / Loan Officers / Brokers
Social Security Number Address Trace & Validation
County Criminal Record Search – 7 Year History
Federal Criminal Record Search
National Criminal Record Database Search
Sanctions Search
Employment Verification
Professional License & Certification Verification
Credit Check
Drug Test
Recommended Add-On Service:
I-9 & E-Verify Employment Eligibility Verification
County Civil Record Search
Federal Civil Record Search
Pre-Employment Assessment Testing
International Criminal Record Search
International Employment / Education Verification
Professional Reference Check
Education Verification
Management & Executive Positions
Social Security Number Address Trace & Validation
County Criminal Record Search – 7 Year History
County Civil Record Search
Federal Criminal Record Search
Federal Civil Record Search
National Criminal Record Database Search
Sex Offender Registry Search
Sanctions Search
Employment Verification
Education Verification
Drug Test
Recommended Add-On Service:
I-9 & E-Verify Employment Eligibility Verification
International Criminal Record Search
International Employment / Education Verification
Professional Reference Check
Social Media / Adverse Media Search